If you've ever held a corporate event, you will know that the first measure of success is how effectively you will convey your company's message to the guests. These days, corporate events ranging from luxury to spectacular, with each event aiming to beat its competitors or previous corporate function.
The use of an event hire equipment and, more importantly, audio-visual equipment, has become a central part of many companies which rely on audio-visual design innovations to make their event a success. You can also hire experts for audio-video solutions for conference rooms and corporate events/parties.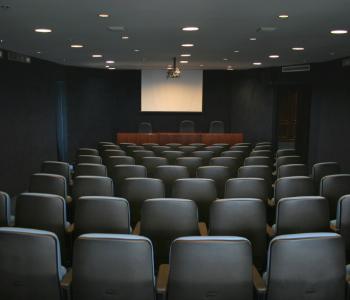 This is not only because the right event equipment adds to the professionalism of the event, but also because using good AV hire will ensure that your brand is advertised and communicated effectively, so the event is memorable and your company's name remains in the forefront of your mind guests.
For your brand to be communicated in the right way, there is no need to plaster it on every surface of your event. Indeed, the less it appears, the more impact it can have. Most experts recommend using branding for the event itself, not the company.
One such method is visual. Renting a projector has become so versatile these days that you can use it to a wide variety of brand ideas at your event.
No matter what kind of audio-visual hire you choose, it is necessary that you consult with your show equipment companies in advance, so that you can design an effective audio-visual plan to make the event a success with branding professionally.